We follow a proprietary methodology to help enterprises successfully evaluate and select ERP/software/GRC solutions. We provide a ready library of the requirements to choose from.
GRC Tools Selection and Digital Transformation
Recent studies have found that nearly two-thirds of all enterprise software initiatives fail to meet their stated objectives. The primary cause of this failure is ineffective analysis and evaluation during the selection process. With the increased number of software vendors to choose from and intense pressures to keep up with the latest technologies, software selection has become both increasingly crucial to corporate success and simultaneously difficult to perform.
Irrespective of whether the company is a multi-national, multi-million dollar organization, or a small company, the goal of software and security tools selection is to source a system that can transform functional business processes, minimize risk, and provide a significant return on investment.
Two approaches and they mean the same process:
Approach One – Very Detailed Step by Step
Initiate
Plan
Identify
Evaluate
Select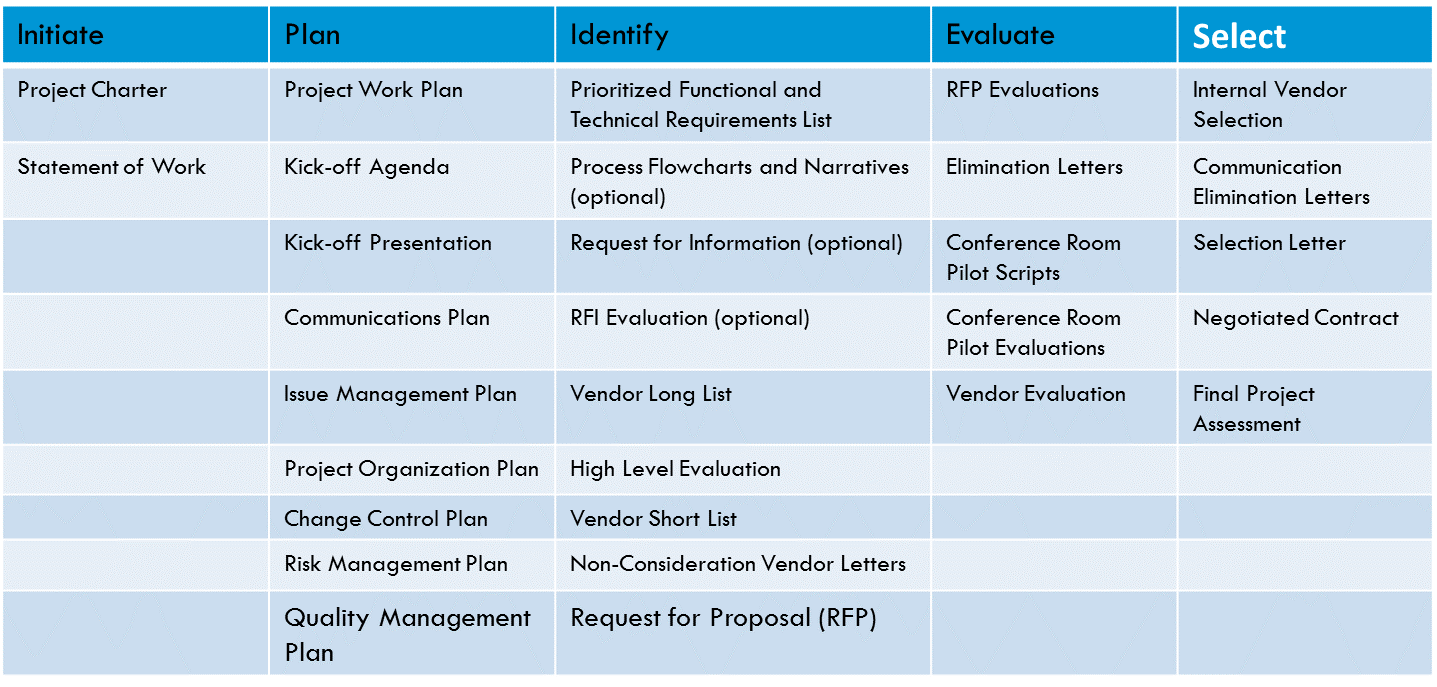 Approach Two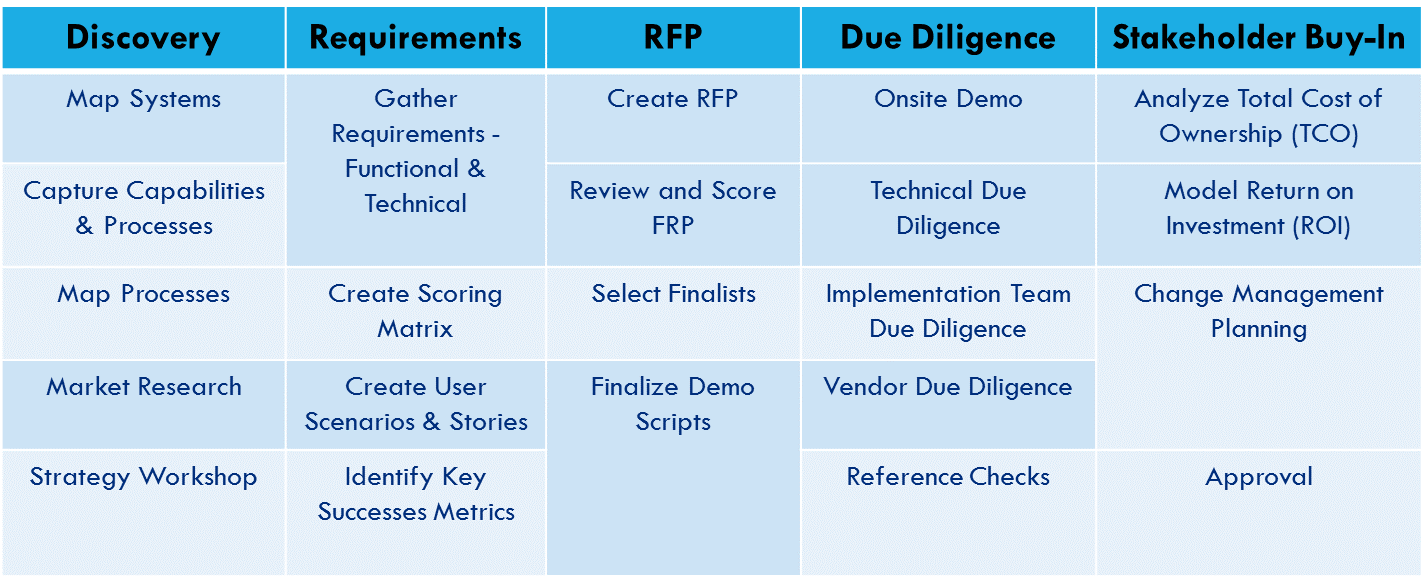 Services
GRC Software selection services
Support Archer and ServiceNow GRC implementation