IT, Vendor Management, Procurement, Sourcing Leaders, Strategist, and Auditors can use IT/Business Vendor Management framework to plan, manage, map out activities/tasks, audit, and identify roles to run a vendor management program.
Vendor Management
The e-InnoSec team will assist the organization in implementing Vendor Management Framework, designed to Improve Control, Reduce Risk, and Drive More Value From Your Vendors.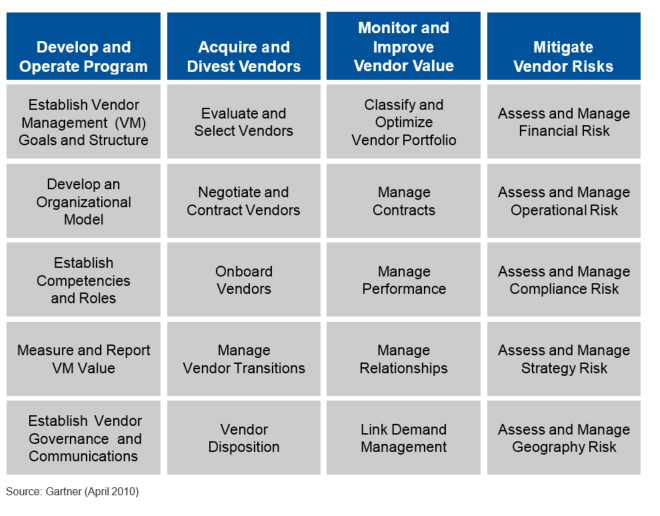 Key drivers for vendor management includes increasing organizational reliance on external suppliers, increasing outsourcing spending, evolving delivery options, changing global delivery locations, expanding pricing models, and stakeholder desires for more-flexible deals.
Services
Vendor Management Program maturity assessments - Analysis of the program maturity, effectiveness, and completeness checks
Vendor Management Advisory - Design and implement program updates or expanding the program or build it from the ground up